Meetings & Events
Looking for something special for your next birthday, book launch or other events? Check out our premises for hire.
This green oasis in the heart of Amerikalinjen provides a perfect setting for your event, whether it's a breakfast meeting, a book launch or the presentation of a new collection. We can provide a simple stage, projector, screen and sound system, and, of course, food and drinks from our brasserie and bar.
The covered courtyard has tiled floors that contribute to the continental mood, while the glass ceiling protects you from the weather. Fresh, green plants and original yellow tiles on the walls create a unique atmosphere. The courtyard is decorated by the Norwegian furniture brand Eikund.
Feel free to come in and take a look: you will always feel welcome!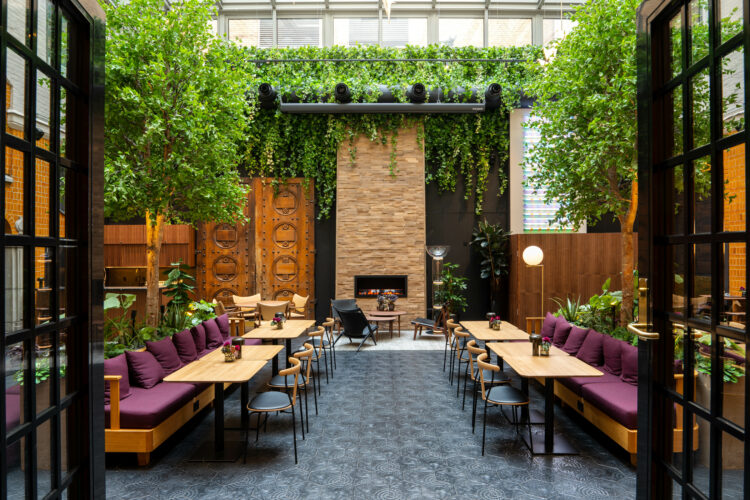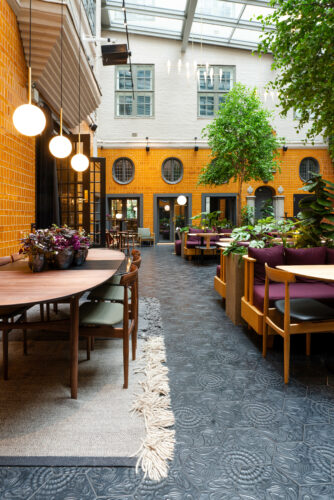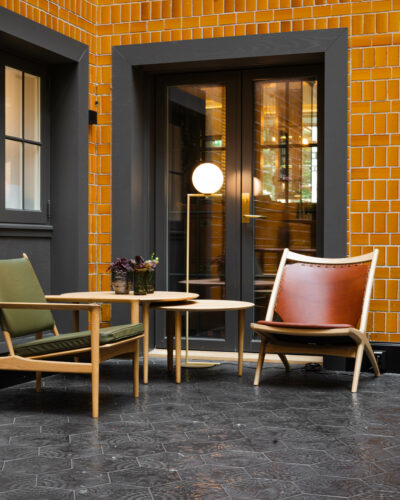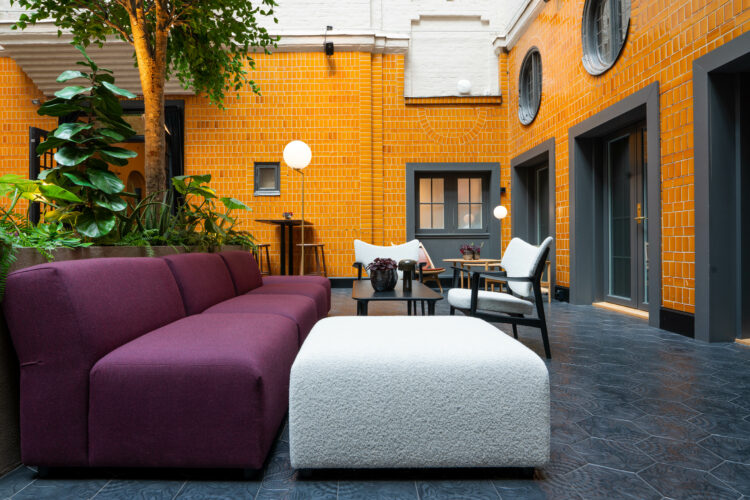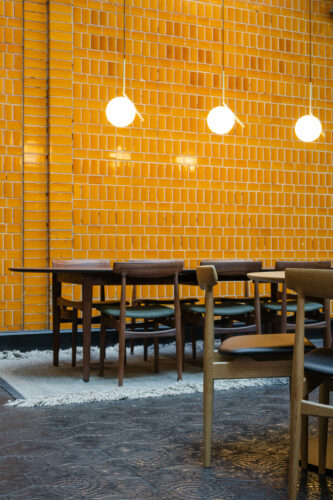 Our intimate club is inspired by New York's jazz scene. The club has its own entrance and is located in the basement of Amerikalinjen. With a stage, state-of-the-art lighting and sound systems, a kitchen and dining facilities, Gustav can accommodate many types of events and arrangements.
The club is named after Gustav Henriksen, the founder of Amerikalinjen. In the years prior to the opening of the Norwegian American Line he was met with huge resistance, but Gustav knew that people wanted to explore, and in 1913 the first ship left the dock.  His work was the start of a 60-year long adventure – for all the thousands of people who emigrated, for Amerikalinjen and for Norway. Let yourself be inspired! The club reflects Gustav's playful, New York and jazzy side.
Feel free to come in and take a look: you will always feel welcome!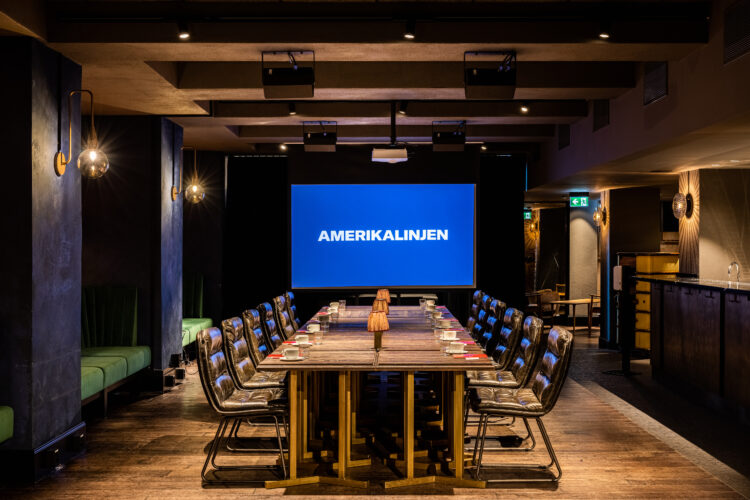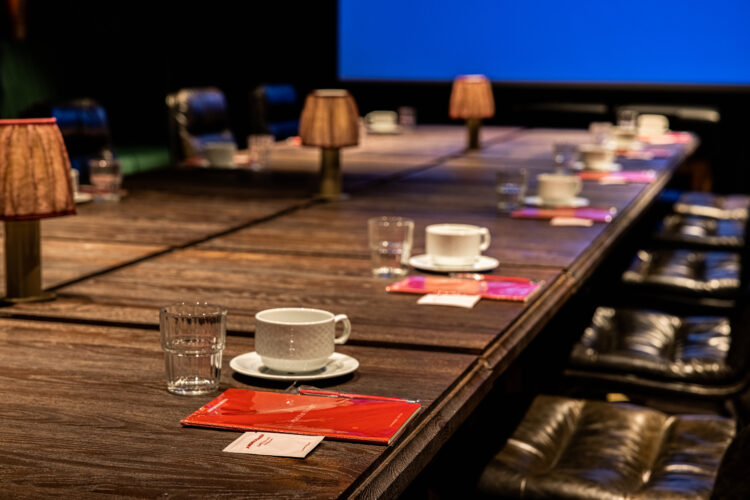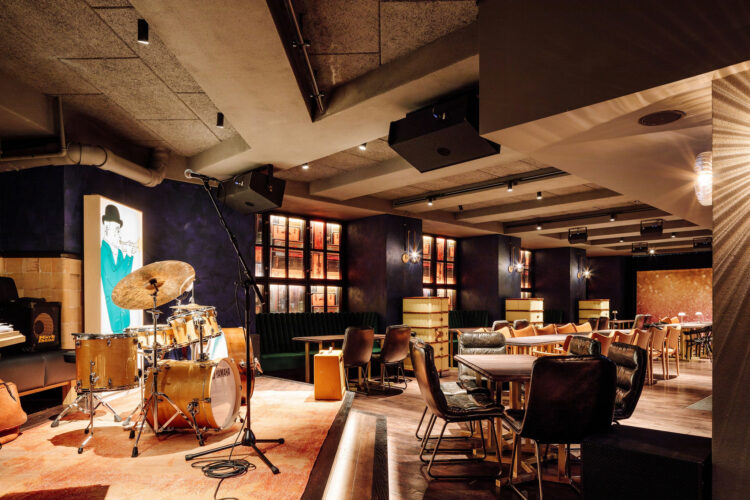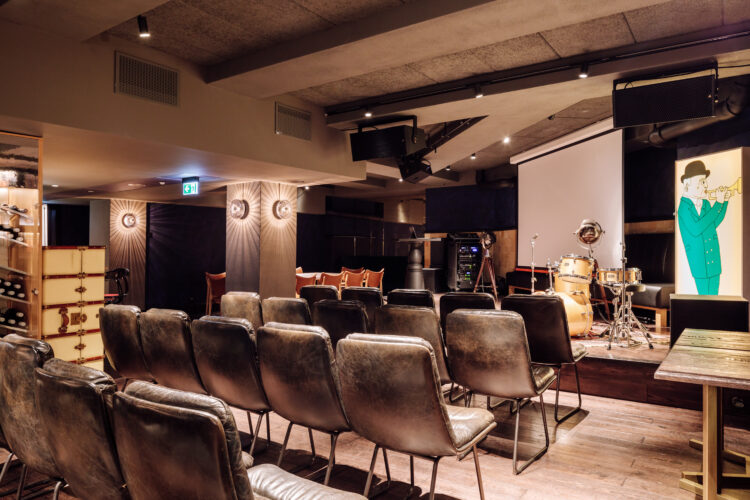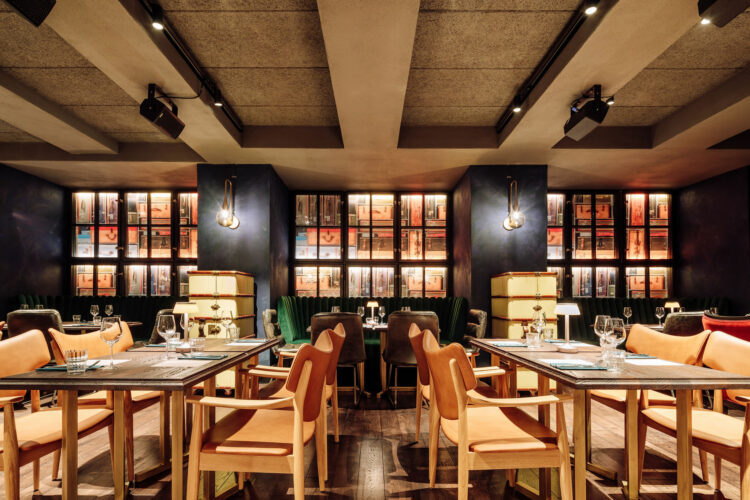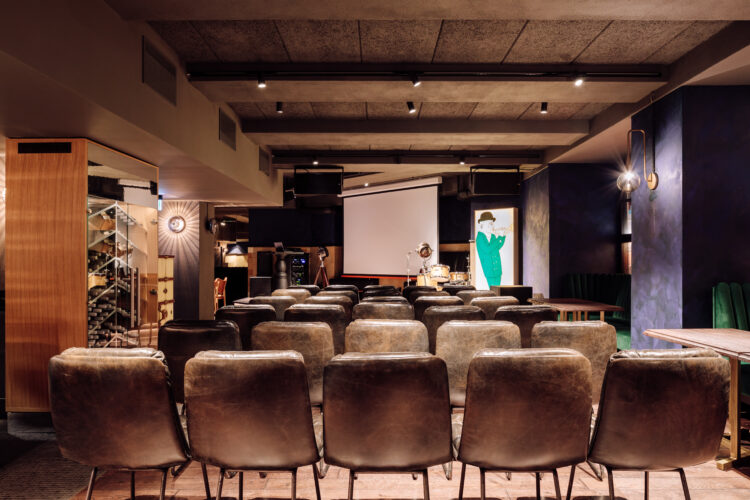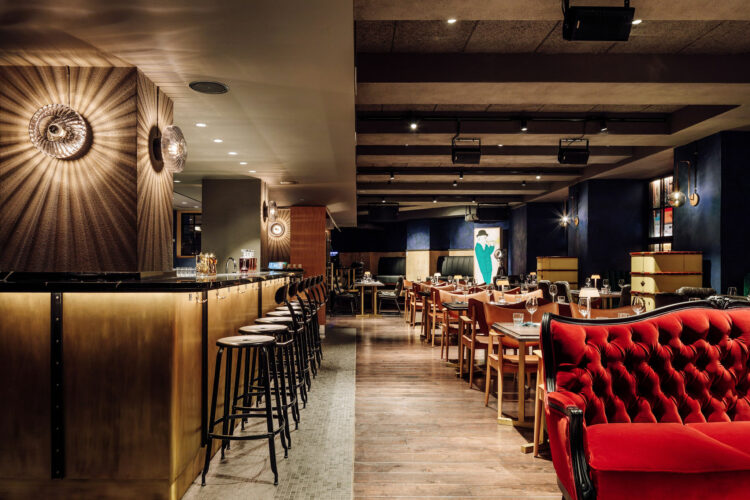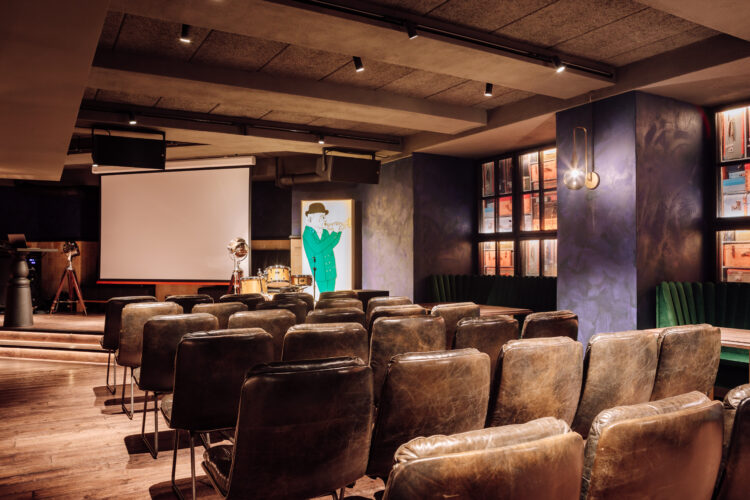 We tailor the perfect menu for every occation.