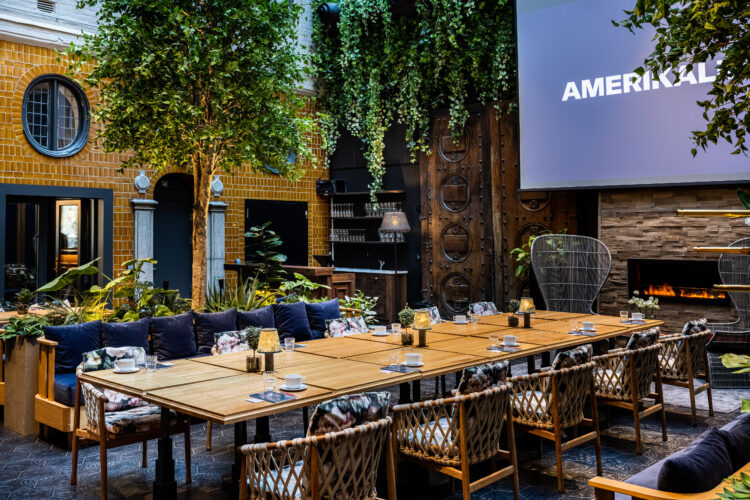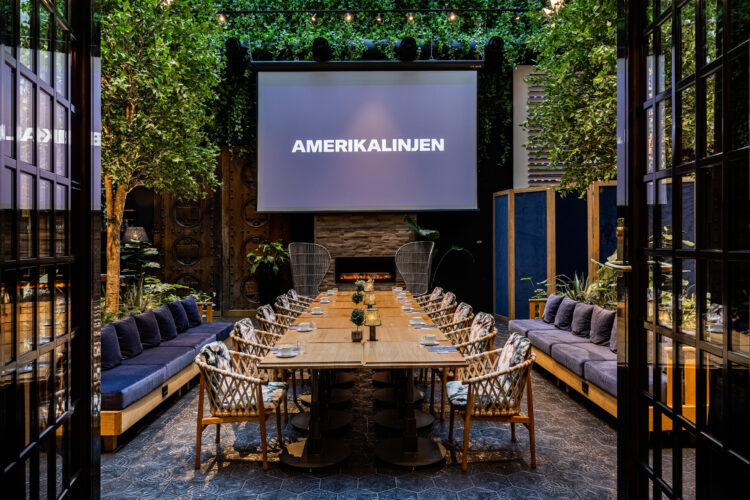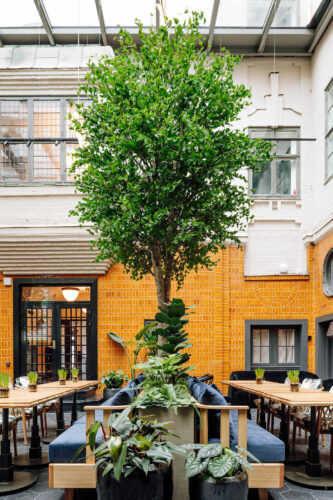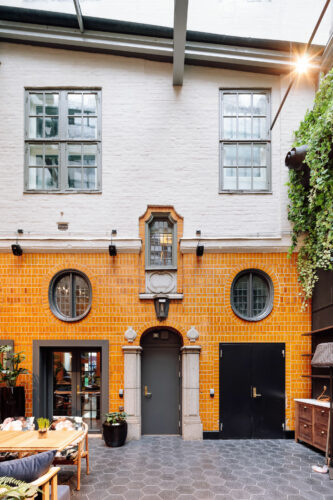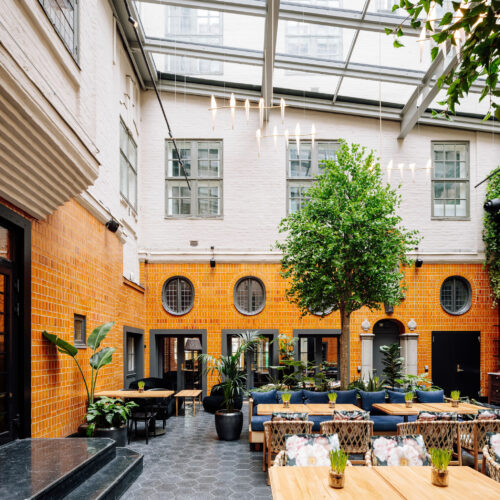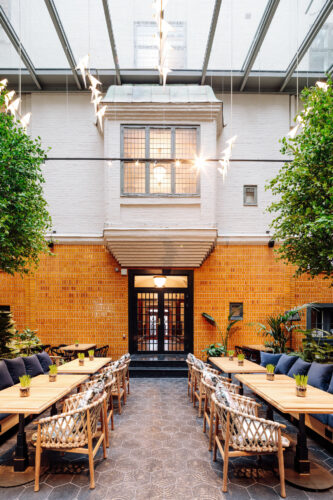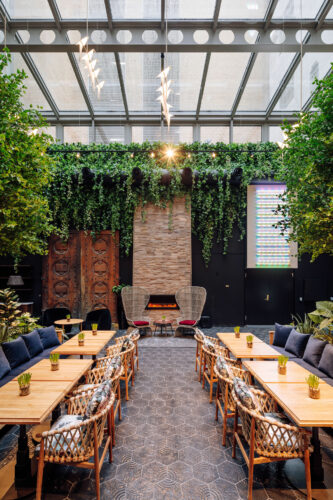 Haven
Capacity: 68

For more information please contact us at info@amerikalinjen.com
This green oasis in the heart of Amerikalinjen provides a perfect setting for your event, whether it's a breakfast meeting, a book launch or the presentation of a new collection. We can provide a simple stage, projector, screen and sound system, and, of course, food and drinks from our brasserie and bar.
The covered courtyard has tiled floors that contribute to the continental mood, while the glass ceiling protects you from the weather. Fresh, green plants and original yellow tiles on the walls create a unique atmosphere.
Feel free to come in and take a look: you will always feel welcome!